Sessions are for therapeutic and wellness purposes only.
Each session begins with gentle breathwork techniques to prepare your body and its nervous system for the work in which it will receive. SoleCal's sessions are all inclusive, meaning there is no extra charge for topical ointments, heated pillows, or aromatherapy.
| | | | |
| --- | --- | --- | --- |
| Session Length | New Client | Recurring | Member |
| 45 Minutes | N/A | $95 | N/A |
| 75 Minutes (1h 15m) | $144 | $144 | $130 |
| 105 Minutes (1h 45m) | $189 | $189 | $175 |
| 135 Minutes (2h 15m) | N/A | $244 | $230 |
Each new client receives a Coregeous ball at their first session, a self-care tool that is used during sessions to target your diaphragm and assist in breathwork. It is yours to keep & bring with you to recurring sessions where Ashley will show you how to use it to target any other areas of concern you may be experiencing. Member pricing only available for a limited time.
Massage
Benefits: deep tissue, myofascial release, relief of chronic neck/shoulder/low back/hip pain, stress relief, increased range of motion and flexibility
Ashley combines her barefoot specialties, Myofascial Ashiatsu and Sarga Bodywork, to give you the best treatment tailored to your needs. You won't find pokey thumbs or boney elbows here–just skilled feet and gravity to deliver the most comfortable and effective deep tissue massage you've ever received. This session gives you everything you're looking for: detailed anatomical focus work, stretching, AND deep relaxation!
Yoga Tune Up®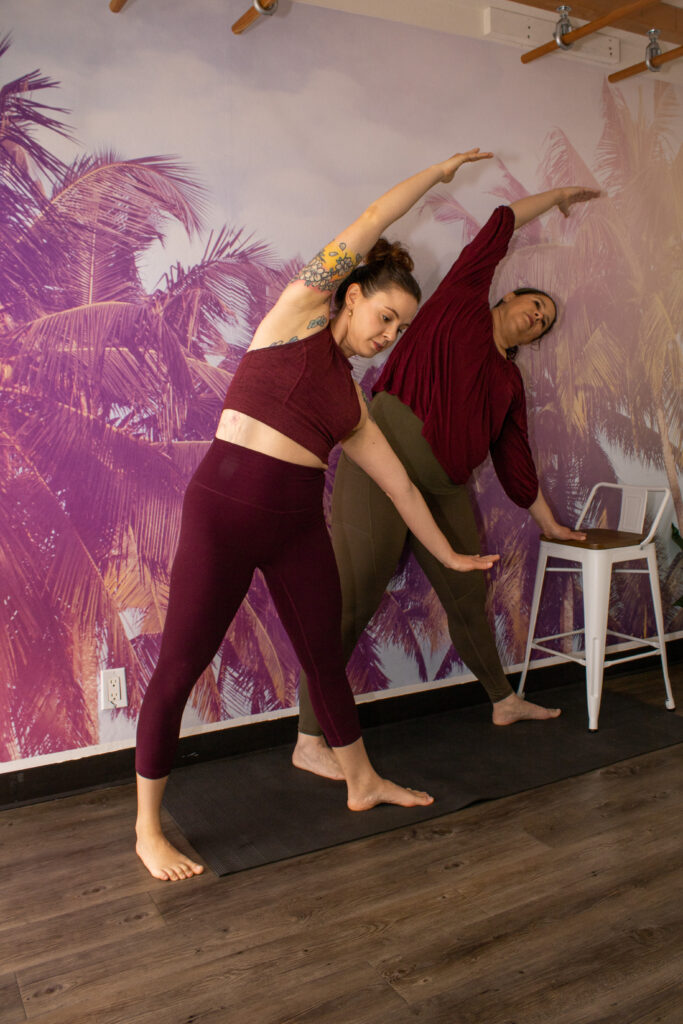 Benefits: heals damaged muscles, increase overall strength and awareness, establishes healthy movement patterns
Yoga Tune Up® is a movement therapy that combines elements of yoga, self-massage, and myofascial release to help decrease pain while creating better alignment and balance throughout the body. Ashley works with you to eradicate pain, improve posture and enhance performance by working to identify and target your "body blind spots"; areas that are most overused, underused, or misused.
Stretch Therapy
Benefits: increase range of motion and flexibility
Each session begins with the application of warm pillows to first loosen your muscles. Using barefoot techniques, this session focuses on stretching and strengthening your muscles to increase your flexibility and range of motion within your joints and also improves postural alignment while increasing body awareness and creating a greater sense of ease and freedom within your body.
*Clients wear comfortable clothing, such as workout clothes, that allows their bodies to move around with ease
Self-Care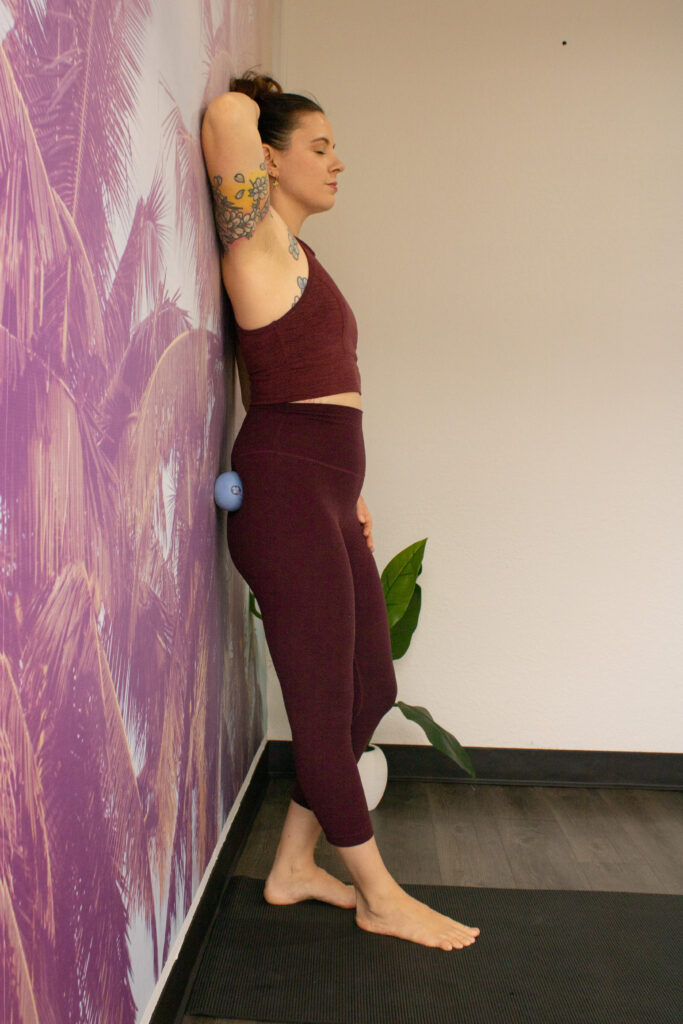 Benefits: decrease pain, reduce stress and anxiety, minimize scar tissue, improve range of motion, heighten body awareness
Bring your Tune Up Fitness therapy balls (you can also purchase them in office) to expand your selfcare! We'll use each ball to stretch, strengthen, and myofascially work out and target your problem areas so you can then address your aches and pains at home between sessions more accurately and effectively.
Shoulder pain? Let's work it out! Foot pain? No problem! Jaw pain? We can use the balls for that, too!
Reiki Healing
Benefits: resolution of emotional distress, eases stress and anxiety, reduction of pain and tension, and overall improvement of well-being
Pronounced "ray-key," Rei means spiritual wisdom and Ki means life energy, similar to Chi in Chinese or Prana in Sanskrit. This centuries old energetic healing modality involves the placing of hands to gently heal your ailments, inner self, and energetic field.