See what our clients are saying–watch the video below!
Our mission at SoleCal is to provide high quality, specialized, and tailored treatments that leave you feeling amazing, confident, and healthier in your body, mind, and soul!
We specialize in reducing chronic pain, managing stress, and recovery from injuries using a clinical approach. To learn more about the benefits of barefoot massage, click here.
Your therapist has experience.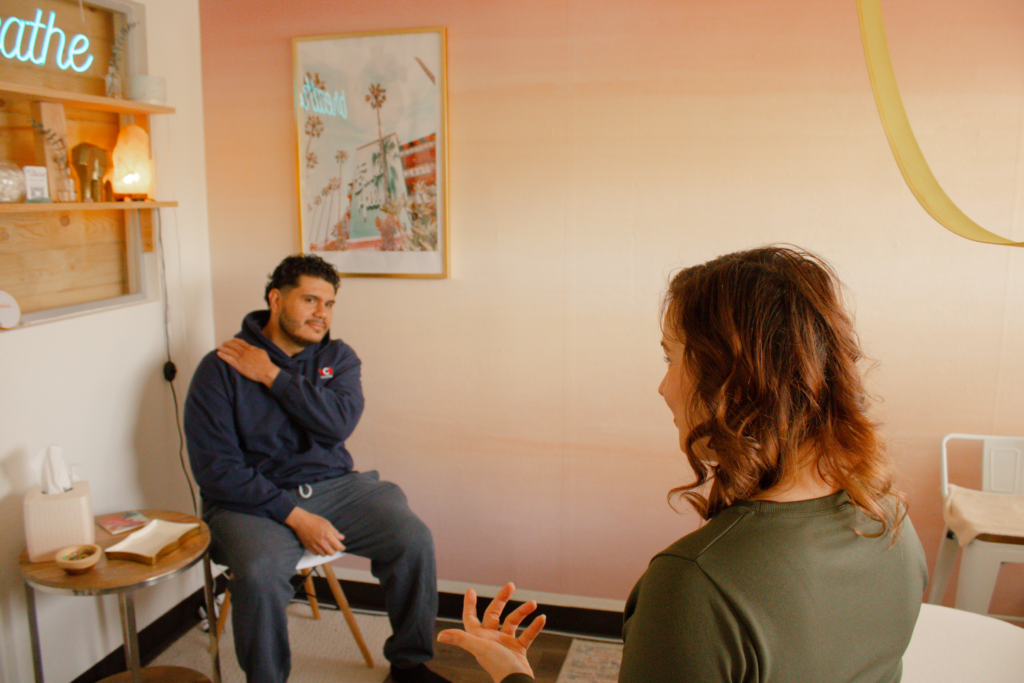 Ashley Shears has a lifetime of experience, knowledge, skill, and training in the health & wellness fields. Massage therapy, and particularly barefoot massage therapy, requires an extensive amount of practice along with a complex working knowledge of human anatomy and medical conditions that may affect the musculoskeletal system.
Education, Certifications, & Affiliations
Ashley is certified by the state of California (CAMTC #78231) and is also licensed by the state of Kentucky (KY #110677). She is a certified member of the Associated Bodywork & Massage Professionals (ABMP) & is board certified (BCTMB) by the National Certification Board for Therapeutic Massage & Bodywork (NCBTMB).
She has been a certified barefoot massage practitioner since 2015 & is an instructor with the Center for Barefoot Massage. Additionally, she is also a certified instructor with Yoga Tune Up®. Prior to her massage therapy career, she obtained a Bachelor's of Science in Health & Safety and holds additional certifications in medical massage, prenatal massage, Integrative Reflexology®, and is also a Reiki Master practitioner.
Continuing Education
Every two years Ashley completes a minimum of 24 hours of continuing education by a National Board Certified provider. As a licensed professional, she is dedicated to providing you with the best experience possible, every time.
Learn Barefoot Massage!
Are you a licensed/certified massage therapist wanting to save your body & extend your career? Come train at our office and learn how to deliver deeper than deep myofascial barefoot massage!
Where is SoleCal located?
Our office is located in the Old Town of Tustin!